Passionate, invested,
and innovative.
We value the collective. Our team utilizes every relationship and connection we have made over our combined 40 years in healthcare and principal investing to drive value and deliver solutions.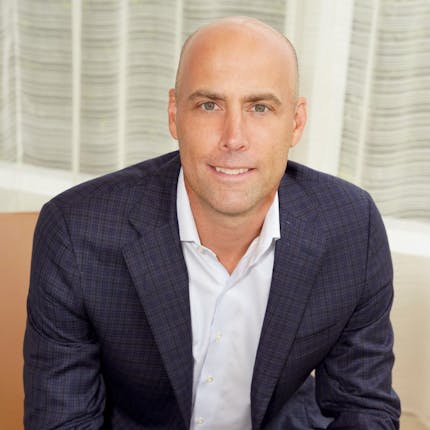 Prior to joining Viewside Capital Partners, Stephen was the Chief Investment Officer of BASE Capital - a large, single-family office that focuses on private, direct equity investments in a wide variety of industries and sectors with involvement ranging from Lead and Co-Lead to passive co-investments.
Before that, he was the VP of Finance and Business Development for Caelus Energy, an Apollo Global Management portfolio company and Caelus Energy Asia, a TPG portfolio company. Prior to joining Caelus, Stephen was a member of the Investment Committee for WhiteHorse Capital Partners and worked at Dain, Rauscher, Wessels in the investment banking group and at The Teacher Retirement System of Texas (TRS) where he managed mid-cap public equity portfolios totaling approximately $1.6 billion AUM. Stephen graduated from Southern Methodist University with a BBA in Finance and the University of Texas with an MBA. Stephen is a CFA Charterholder.
Stephen is currently a member of the board of directors for Resilience Lab, ReferWell, and Real Time Medical Systems.
Stephen is married with two children and enjoys playing golf and vacationing in Colorado.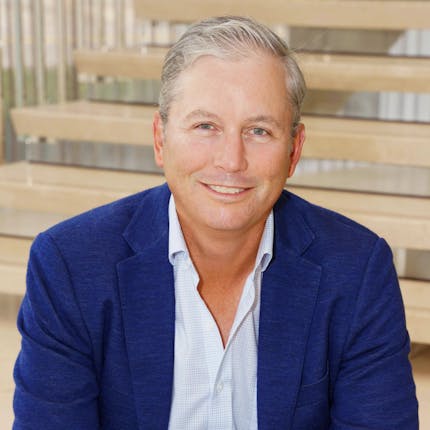 In addition to his position at Viewside Capital Partners, John is a co-founder and co-managing partner of SCW Capital which is a long/short fund focused on small and mid cap US public equities where he focuses on the healthcare IT and service sectors (2014-present). In conjunction, he has led several successful private equity transactions through an independent sponsor structure with board representation.
Prior to current roles, John was the CFO of Healthcare Payment Specialists, a private equity owned healthcare IT company (2012-2013), a Partner with Walker Smith Capital responsible for investments within the healthcare industry (2003-2012), an Associate in the Healthcare Investment Banking Group at UBS and an Analyst in the Healthcare Corporate Finance Group at Bank of America (1999-2003). John graduated from the University of Texas with a BBA in Finance.
John is currently a member of the board of directors for D2 Solutions, Akumin (NASDAQ: AKU), Benefit Harbor, Strivant Health, and Flow Therapy.
John is married with 3 children and is a member of the Salesmanship Club of Dallas and an active supporter of DKMS.

Our model incorporates a multi-layered ecosystem of healthcare operators and capital partners with experience in growing organizations, scaling technology platforms, and driving value.
Partnered with the best.
We are not passive investors. A relationship with Viewside Capital Partners means access to our full partnership to help accelerate your business. With strategic leadership, intellectural endurance, and authentic commitment, we provide value to help grow businesses sustainably and successfully.
Strategic Advisors
James D. "Denny" Shelton
Denny Shelton has extensive experience as a Chief Executive Officer and business leader in the healthcare industry. Denny brings expertise in corporate governance, executive compensation, government relations, managing capital intensive operations, capital structuring and allocation and mergers, acquisitions, and other strategic transactions. Denny currently serves as the Lead Independent Director of Ventas, the largest owners of healthcare facilities in the country. Denny was Non-executive Chairman of the Board of Omnicare, Inc., a pharmaceutical care provider (2010 to 2015) and interim Chief Executive Officer of Omnicare (2010 to 2011). In addition, he was Chief Executive Officer and Chairman of the Board of Triad Hospitals, Inc. an owner and manager of hospitals and ambulatory surgery centers (1999 to 2007). Prior to Triad, Denny was President of the Pacific Group (1998 to 1999) and President of the Central Group (1994 to 1998) of Columbia/HCA Healthcare Corporation, a hospital operator (now known as HCA Inc.). In addition, Denny was Executive Vice President of National Medical Enterprises (now known as Tenet Healthcare Corporation), a healthcare services company (1991 to 1994). Denny was a Member of the Board of Directors and the Executive Committee of the American Hospital Association, a healthcare industry trade group (2004 to 2006) and Chairman and member of the Board of Directors of the Federation of American Hospitals, a hospital trade association (1991 to 2001).
James C. "Rad" Weaver
Rad Weaver is CEO and Chairman of CW Interests, an investment management firm in San Antonio, Texas. Rad oversees the implementation of the company's investment strategies, including management of direct investments in private operating businesses. Rad is the former CEO of McCombs Partners. He has served as Chair of the San Antonio Chamber of Commerce, has been a Director of the San Antonio branch of the Federal Reserve Bank of Dallas, and in 2017, Rad was appointed to the University of Texas System Board of Regents. Rad was elected to the board of directors in July 2015.
David Pierre
David Pierre has served as Chief Operating Officer of Signify Health since December 2017. Prior to this role, David was Chief Operating Officer of Advance Health, where he drove operating scale until that company's successful sale and merger, which formed Signify Health. David also held various positions at Cerner Corporation, including Vice President, General Manager and Managing Director, leading several of Cerner's business units, including Hospital Operations and Pediatrics. He is a Fellow of the American College of Healthcare Executives. David holds an MBA from the University of Chicago Booth School of Business and a BA in Psychology from Southern Methodist University.
Scott Filiault
Scott Filiault previously served as President of Pulse8 and prior to this role, Chief Revenue Officer of Pulse8 2011-20. Scott was responsible for all sales, marketing, customer engagement as well as the clinical management of their provider solutions until their sale to Allscripts (MDRX). Prior to starting Pulse8, he also served as Chief Revenue Officer at Matrix Medical Network where he led all sales activities until their sale to Welsh Carson.
Extended GP Investment Partner Network
Having known and worked with these individuals for several decades, our GP Partners invest both in us and our portfolio companies. As current and former C-Suite Executives operating healthcare companies themselves, they have a willingness and desire to take an active role to positively impact our investments through continued capital commitment, by offering advice and mentorship to our management teams, and utilizing their network for the benefit of our portfolio companies.
Our Impact
Deep rooted partnership means more to us than relationships and connections. Our collective of investors, advisors, partners, and companies combine to create a tight network of talented leaders and impactful businesses.
I've worked with the Viewside team for many years and have gone through multiple successful transactions and financings with them. It's clear they are great stewards of our business and their investors' capital. As a testament to our relationship, I am now an investor in Viewside as well.
My partnership with Viewside provides the opportunity to utilize my vast experience and deep relationships within the healthcare industry to add value to the Viewside portfolio.
I invested in Viewside based on the confidence I have in John and Stephen as well as the unique opportunity to engage in the journey with them and assist their management teams' ability to grow.